myRack Manager is a modern, touch-friendly user interface that will transform the way you manage your data. From a single user interface you can control all of your Yyotta storage services and appliances, forecast future utilization, review data compliance, and manage your data both at your office location and Yyotta private cloud.
myRack Manager is a next generation intuitive and easy to operate data management platform that eliminates the most burdensome IT challenges.
PROVISION & PROTECT IN 3 CLICKS
Provision storage completely optimized for the individual workload in 3 clicks.
Data Protection storage profile policies immediately begin protecting data without any extra steps eliminating the possibility for inadvertent data loss.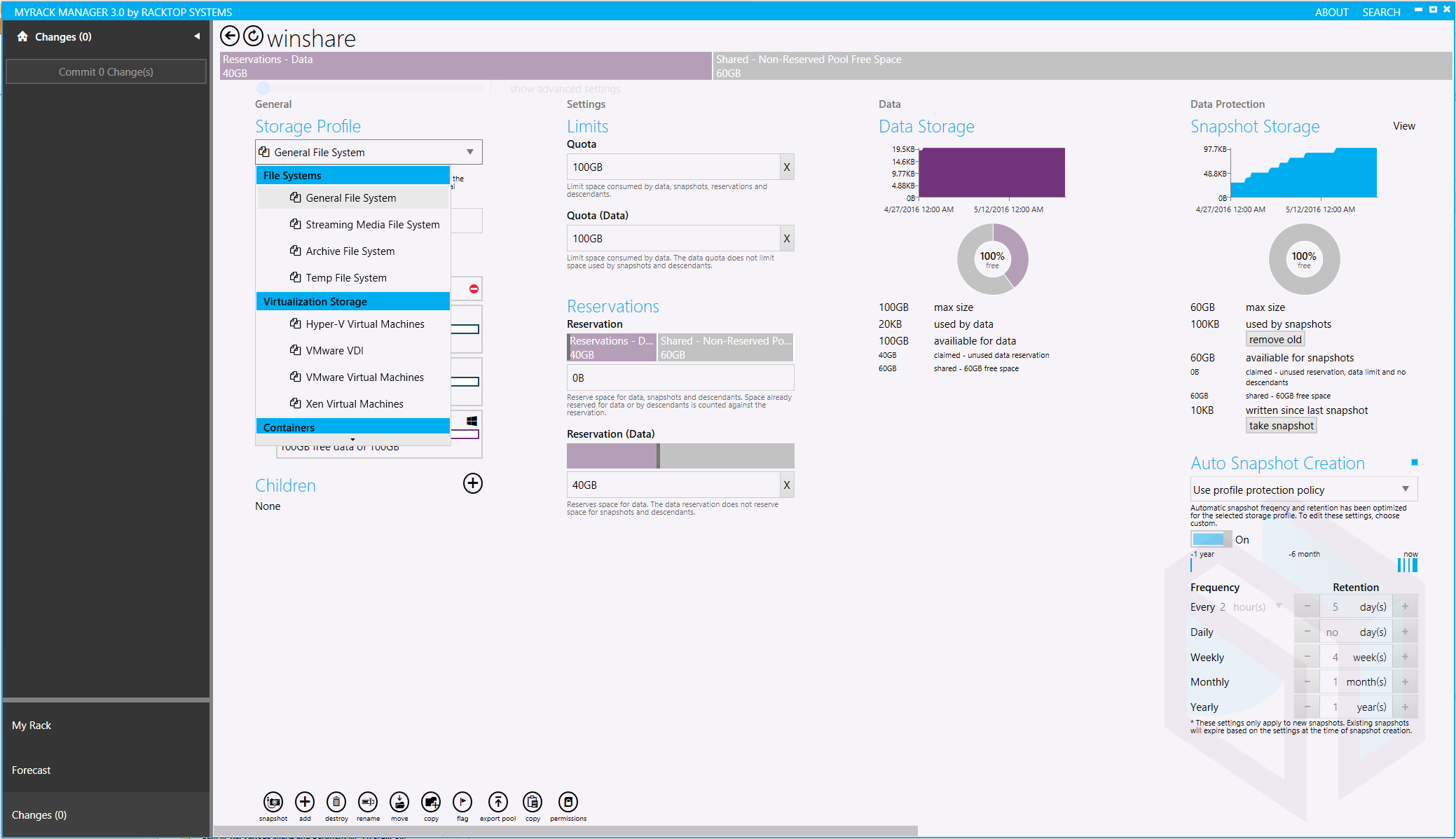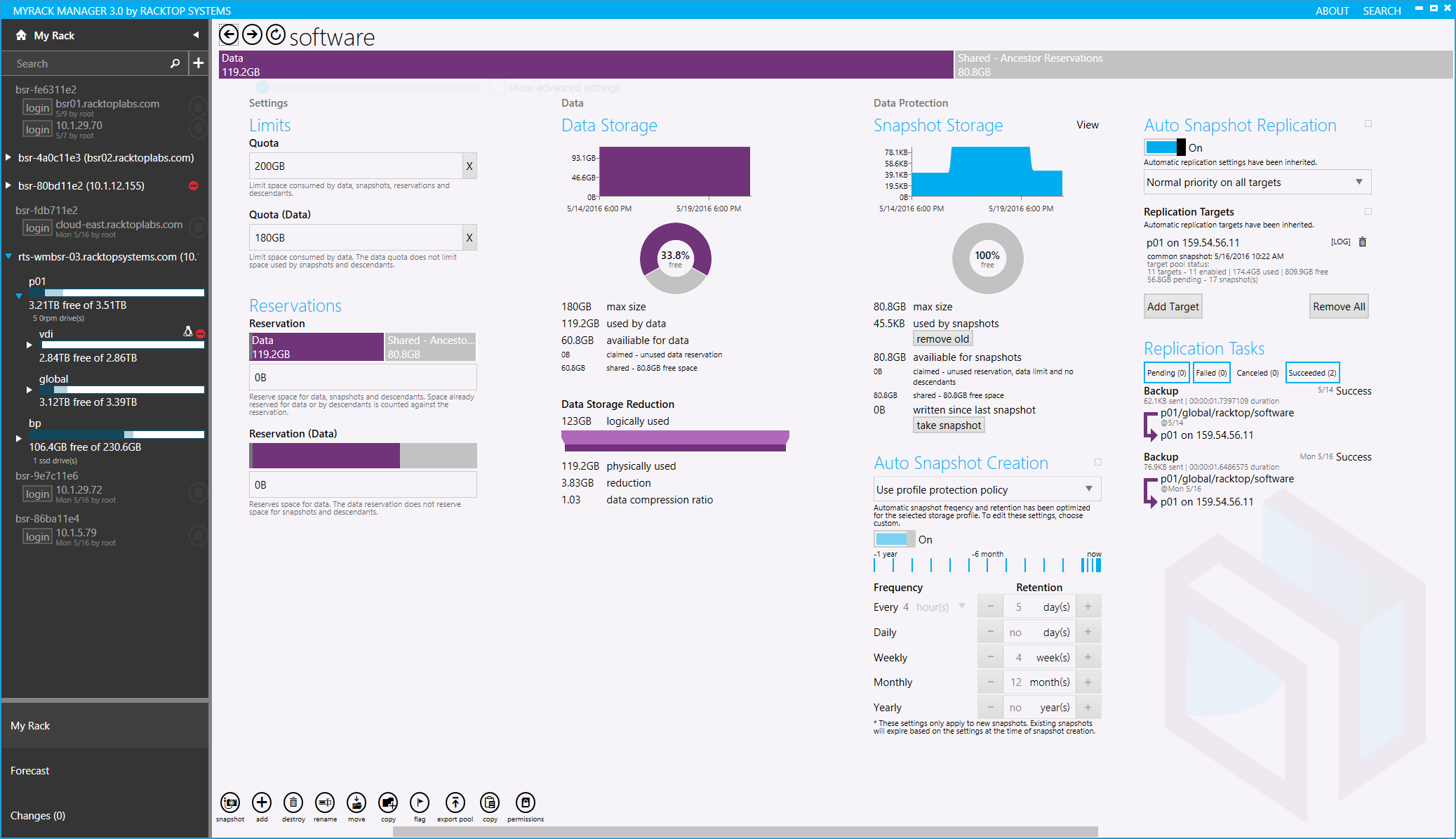 DATA MANAGEMENT & VISUALIZATION TOOLS
Manage data protection policies and leverage interactive reporting to ensure compliance with business and regulatory policies.
Execute decisions based on data usage analytics and capacity forecasting tools. Understand ROI and utilization in real time.
REAL-TIME ALERTING & ANALYTICS
Identify usage patterns, performance hogs, and issues rapidly with integrated data and system visualization.
Real time policy and issue alerting with fix buttons that implement recommended fix actions immediately in a single click.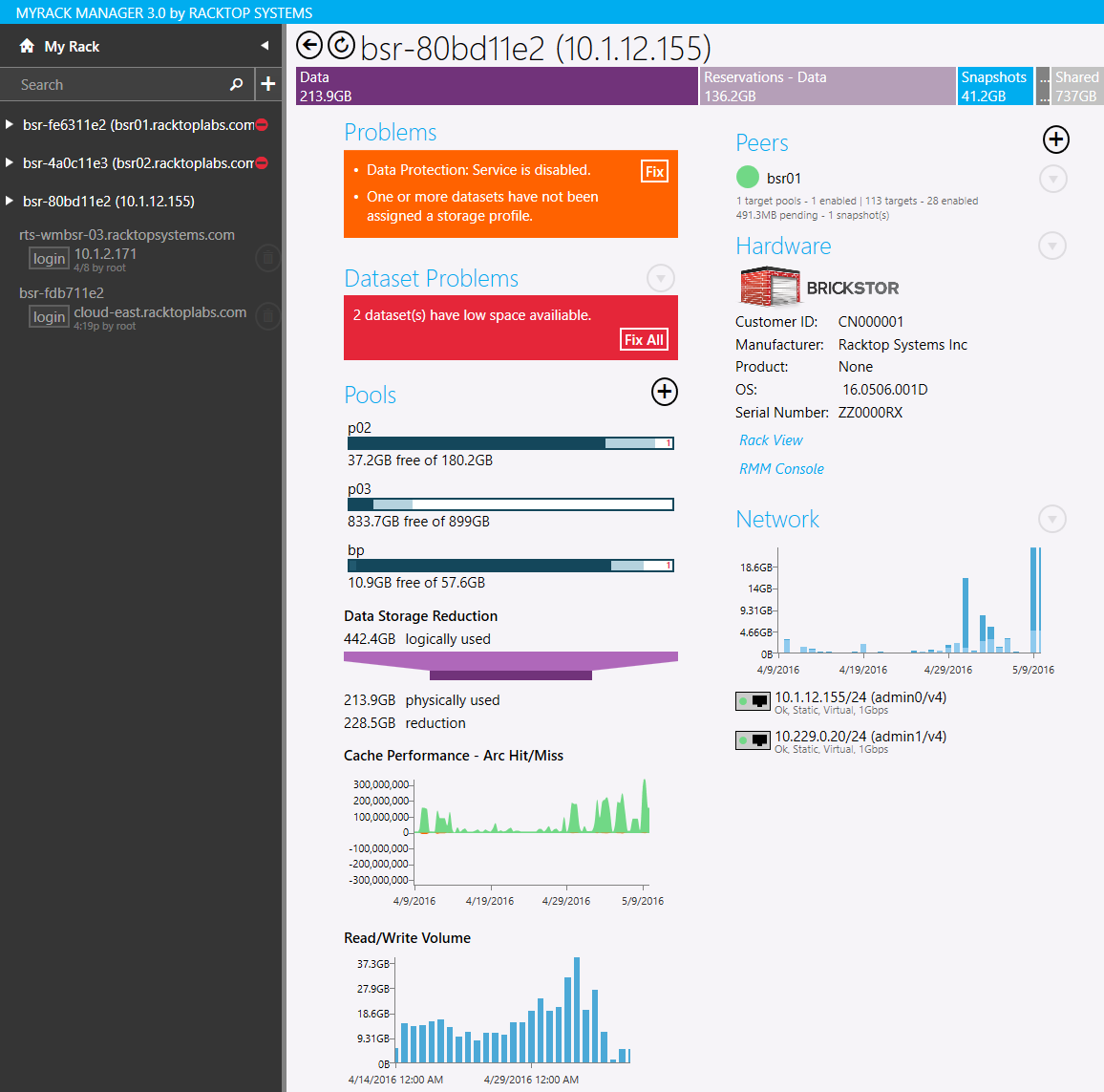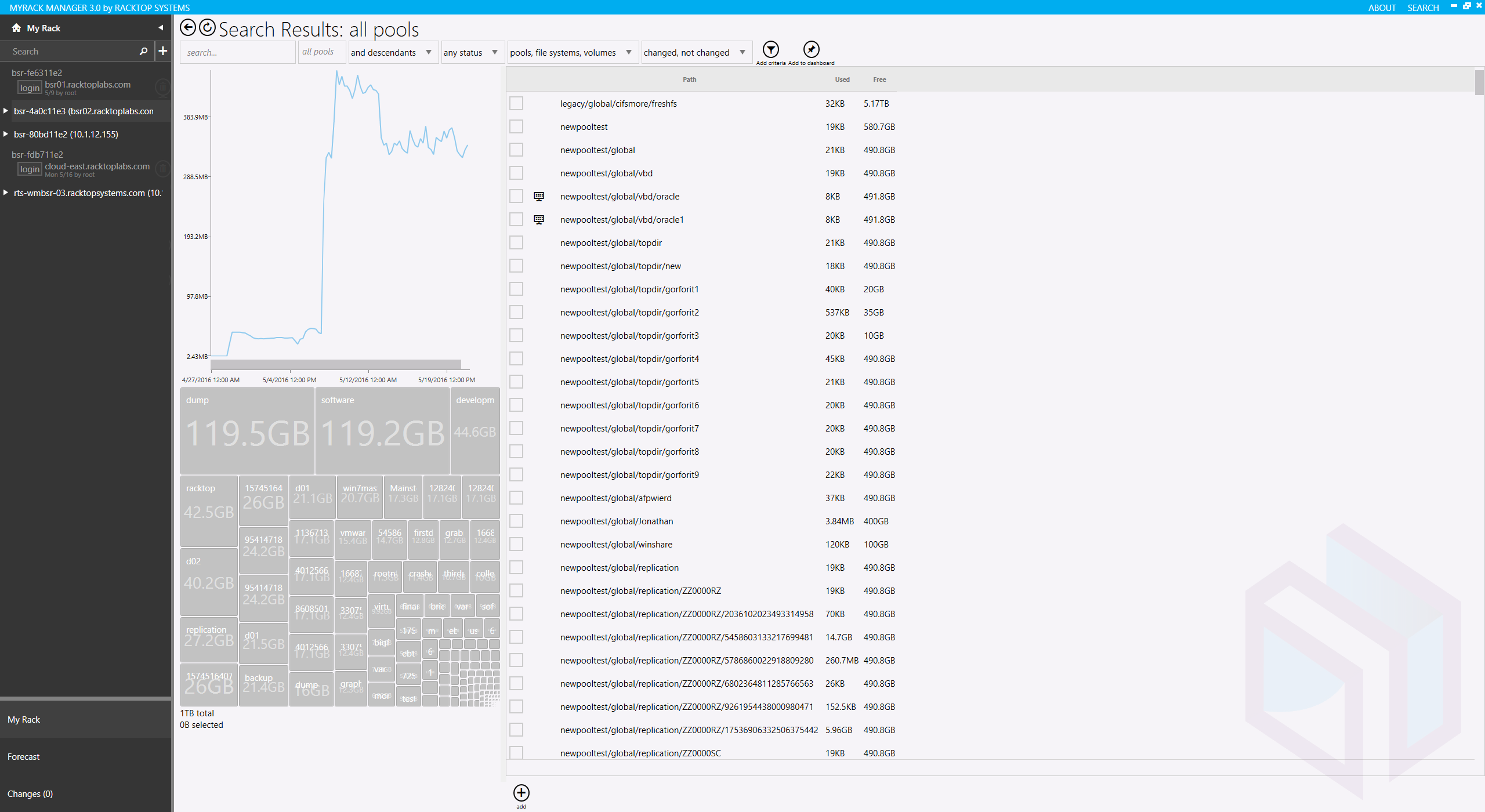 INTEGRATED SEARCH
Search for files within snapshots, across nodes, or even in the cloud.
Indexed for rapid discovery
Instantly restore files from snapshots.
Learn more about how we can help you achieve your hosting goals.